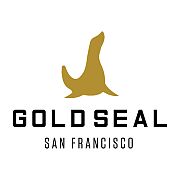 Gold Seal
0.00 ★
The mission of Gold Seal SF is to provide a variety of boutique, exotic strains of flower for the cannabis connoisseur.

We are efficient, consistent, and believe that exceptional flowers come from the healthiest plants. Utilizing our
extensive network in the cannabis industry, our geneticists constantly acquire, breed, and test new strains. Through
our partnerships with local dispensaries and delivery services, Gold Seal strains are then consumer tested and
moved into commercial production based on consumer feedback data. The Gold Seal team has over 30 years of
combined experience in cannabis cultivation. We have cultivated in every environment: outdoor, greenhouse, mixed
light, and indoor. We have extensive knowledge in site design and build out, breeding and strain development,
garden management, processing, government compliance, and distribution management.